Films — Then & Now
All things change with time, and with them, the subjects and styles of cinema. This central idea formed the topic of the Film Critics Circle of India (FCCI) panel discussion conducted in association with the Screen Writers Association at this year's edition of Sophia College's college cultural fest, Kaleidoscope
"The cinema of Hindi has opened up and become more realistic. Directors today are addressing issues while experimenting with forms of expression," said Avinash Das, social activist,  journalist, and filmmaker, whose debut film, Anaarkali of Aarah, early this year, was greeted with both critical and commercial success.
"Post-independence, the focus of Hindi films has moved from the social towards the individual," said theatre activist and scriptwriter Manisha Korde. "The finest examples are Sujata and Bandini; these films of yore, though they spoke about individual women, dealt at large with the issues of casteism and the bondage of women to their husbands. Today's films, such as the titular Queen and Simran, touch on social issues too, but more importantly, and to the contrary, they deal with the individual as a character, and raise questions on what modern society is doing to a woman who just wishes to do her own thing and who refuses to be trapped in circumstances of any kind. This, I would think, constitutes a major shift."
The success of Sophia's undergrad Mass Media course, initiated just over a decade ago, "with a core philosophy to create an environment that nurtures a spirit of critical enquiry and analysis" may be evidenced in the quality of the questions that were raised during the interactive session.
"Don't you think that technology in India for making a horror film is much lower than anywhere in the world?" a student in the audience asked. "The world is doing amazingly fantastic in terms of horror. The movies they are coming out with actually give you the chills. But Indian horror films make you laugh."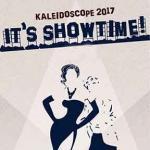 "In 1996, we had Fire, which I think passed through the censor board twice, and got a lot of attention. But then they come up with a film like Dostana that completely ruins the image of the LGBT community. So, I don't know what it is doing as to when it comes to social issues," another student exclaimed. "Someone's identity is at stake, and you're not representing it properly can be a major issue."
"Virtual reality is now moving towards the mainstream. Talking about cameras, they are now of 4K resolution, which almost replicates the function of the human eye. Now, with movies getting more and more into the VR realm, how do you think that has impacted cinema, and how do you predict it will make a difference?" another student wished to know.
"Once, I was asked to direct a VR film and I could not find a way. I am still dealing with that question. I walked out, because I did not know how to tell a story," Bikas Mishra—filmmaker, film reviewer, and founder of India's pioneer online film magazine, Dear Cinema—began. "See, in cinema, the placement of camera is very important. VR nullifies that… In cinema, I tell you where to look. I have complete control over your gaze, and in what magnification you will have to watch. That is what a director does. But in 360 degree vision, what do I do? I don't know. Because, I'm shooting everything.
"However, I think this is a repetitive debate. Every time a new medium arrives, there is always a discussion. Yesterday, I was in a panel discussion about theater and cinema. When cinema arrived, people thought theater would die. For, why would anyone want to watch theater anymore when cinema offers cent percent realism? Why watch a cardboard cut out of a car when you can see an actual car? But you see, theatre survived and cinema survived.
"When the VCR arrived, people thought, 'Now, why would anyone go to a movie hall when they can watch it in their living room?' But, you see, the VHS, the video format, is now dead. However, phone video is a streaming reality now. The same medium has evolved. After VHS cassettes, people needed DVDs, then probably BluRay. Now, you need nothing except a high-speed internet connection, and you're instantly connected to a worldwide library of over 1 million films at your home, if you're an Amazon or Netflix subscriber. But still, multiplexes aren't dead.
"What is key to cinema, and what makes cinema immortal is that cinema is a communal experience. You can watch a film at your home, but nothing matches the experience of walking into your neighborhood theatre, sitting with some 400 people, most of them total strangers, and, you know, laughing together, singing together, and maybe crying together in complete darkness."
Related column—Jury member of the afternoon 'Mock Rock' competition as well as the early-night 'Rock Music' competition at Kaleidoscope 2008, reminiscences.