Shashi Kapoor—the "Dashing hero"… "poster boy"…"warm, humble soul"… "picture of elegance"
Friends leave, you are sad, time moves on. Such is life… Another giant departs… A gentleman. Pioneer. Friend and more. Shashi, the world of films and theatre and the arts will be poorer without you. Farewell dear friend.
Amit Khanna
,
Hindi film scriptwriter-lyricist-producer-author-historian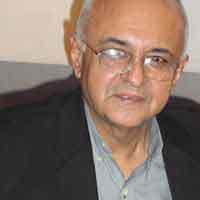 Shashi Kapoor's contribution to cinema was great, but with Prithvi Theatre, he worked his magic on the city's theatre scene… Mumbai owes him a huge debt. As for me, I am forever grateful that he chose to work with me on the book The Prithviwallahs, which was a history of the iconic theatre.
Deepa Gahlot
,
Theatre & film critic

Handsome, winsome Shashi Kapoor: Khilte hai gul Yahaan, khilke bichadne ko…
Rashmi Doraiswamy
,
Film critic-historian-author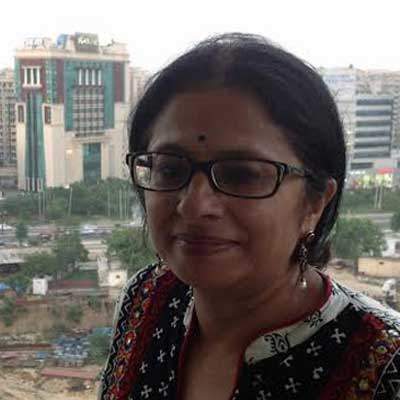 A part of me died just now. Shashi Baba passed away into the great beyond never to return. Life is so cruel… Man can console man. But who will console this rain which has been crying for Shashi Kapoor ever since he died yesterday?
Ali Peter John
,
Film journalist

Romantic hero, comedian, mediator and the very picture of elegance… As a child, I may have chuckled when I saw Shashi Kapoor flamboyantly holding apart those uber-macho heroes Bachchan and Shatrughan Sinha at the end of their fight scene in Kaala Patthar, ordering them to bury the hatchet. Today I think of it as one of the emblematic images of his career, and a reminder of why he was such an appealing hero in a testosterone-fuelled age.
Jai Arjun Singh
,
Hindi film scholar-author

The old man sitting under the tree is not young. His dimples have long disappeared under chubby cheeks. His eyes are still soft and brown, but do not sparkle, the eye-lights have not been switched on for him in many years. Those crooked teeth that once lent wickedness to his smile are now firmly locked behind a mouth twisted in pain. And that step, that curious gait, the skip of the legs and the slide of the hips, as if spring itself were springing in into your life, is contained in the immobility of a wheelchair… People go to him, sing into his ears, show him their babies, click photographs with him… He cannot smile, but he brings together his hands every few minutes, doing a Namaste. The Namaste says thank you, it says hello, it says how are you, it says I am here, it says I am happy to sit here, under this tree, to see all of you, sitting here, around this tree.
Batul Mukhtiar
,
Film critic

I almost lost my Voice as a kid, when I saw Shahi Kapoor for the first time in Gulmarg Kashmir. He was shooting for Basera. God. His eyes, his Laughter, his Dimples, he was undoubtedly the most Good Looking Man I had ever seen. Again Four Years back I spotted him in Prithvi and the feeling was the same. His health issues and his loss of memory made no difference to me. I went up to him like a school girl and asked him to pose with me for a Picture. He agreed and I gave him a Hug. Sir I will always remember you as my first Crush, my hero.
Rabiya Nazki
,
HOD–production, Whistling Woods

Anari (1975) directed by Asit Sen and Krodhi (1981) by Subhash Ghai are the two films scripted by Nabendu Ghosh that featured Shashi Kapoor in key roles. But I will remember the dashing actor far, far more for Deewar's "Mere paas Ma hai"… For 36 Chowringhee Lane, Shakespearewalla, Householder, Junoon, Kalyug, Kabhi Kabhie. For his exquisite looks. For being an example of punctuality and discipline in an industry that still measures success and popularity by late arrival… 
For being so much in love with his wife… For breathing new life into Prithvi Theatre…
More than these I will always cherish his jovial mien. He was already putting on pounds around his waist when I met him in Delhi for an interview. He was far from sorry about it. "Why should I try to get back into my jeans? Jennifer is gone and I have no desire to impress anyone – not even You!"

That didn't break my heart. Guess why? Because he wanted to come to my house for a meal of "fish, fish and fish." No chips, thank you, he'd made it abundantly clear.

Now I am heartbroken. Shashi Kapoor did not come for that fishy lunch. Perhaps he was planning to get into his jeans – for the countless ladies whose heart still throb at the mention of his name.

No worries Shashiji. You will always remain with us – dashing hero, devoted husband, dynamic producer…
Ratnottama Sengupta
,
Film curator/journalist

Shashi Kapoor is what every South Delhi boy wanted to be when they grew up.
Shubho Sengupta
,
Adman /cine enthusiast

A mainstream star who encouraged parallel cinema by making films like 36 Chowrangi Lane, Junoon, Vijeeta, Kalyug, Utsav and paid homage to his father's theatre company by constructing Prithvi theatre… Naman to a thorough gentleman and one of the most charming actors Hindi cinema has ever had. I had the good fortune of working with him in Mukti and retain fond memories.
Vinay Shukla
,
Writer-director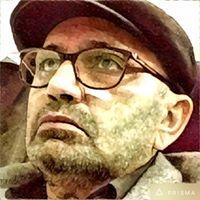 Last night, I was humming a song… without knowing that the charming man lip-syncing it was breathing his last few breaths.
Paresh Palicha
,
Malayalam film reviewer

Shashi Kapoor I always had a crush on you. Won't forget how happy and floored I was to walk through the door that you opened for me when I was at Prithvi Theater once. Always a gentleman, always a good looker, always so charming, always an icon. Thanks for all the movies…glad you will stay there always for us. Thanks for being a part of our lives in your own charming way.
Chandini Prakash
,
Lawyer, assistant director, film buff

Sorry, but 
Shashi Kapoor
 was much more than being the most good looking actor. People highlighting that aspect are missing the point that he was an experimental actor and filmmaker, help his own against the norm of conventional Bollywood hero, survived the onslaught of a huge star and "angryman" Amitabh Bachchan, yet charted his own path. He was content playing second-lead, helping establish the heroism of the conventional hero of his era. It is never easy being The Kapoor, yet not get the prominence. Takes a lot of guts to still make a place for yourself and earn enough respect for people to remember you, after you are gone.
Shambhu Sahu
,
Consulting editor, Rupa Publications

Funeral on a rainy day. I have reacted rather viscerally to the death of an actor who happily romanced heroines in an open jeep and then shone like a beacon when he played editor, the rebel, the confused spiritual seeker in his latter films. Never thought the man who visited my college fest as chief guest long long time ago (told me: i have romanced many women as a young man, but one broke my heart, and it will be well worth the wait, young lady), would make such an impression. 
However, unlike everyone else in the crowds standing across from the funeral place gawping at celebrities, I stood quietly, hoping to say goodbye. but chickened out too soon. Overwhelmed with tears (thank goodness for the rain), I caught the first auto (he cursed: koi famous mar gaya hoga, pata nahi traffic ki waat laga dete) and returned home. I thought of my own mortality. I know I want to turn into a jacaranda tree (just as in one of the facebook posts forwarded multiple times) and hope that method of converting dead people into trees comes to us as practice soon…and I know I want to leave behind some ideas planted inside my students heads, some poetry, and maybe change a law that binds so many of us…
Manisha Lakhe
,
Hindi film reviewer

Who will fill the loss of earnest romance that only you could inject in our films? Look even the sky is shedding tears in Mumbai today. Fine; make them richer who live above clouds. But how will they rob your immortality etched in our hearts? RIP prince.
Vinod Pande
,
Filmmaker /author

The road one had traversed to finally derive utmost meaning and interest in what I do as an abiding choice in cinema now , distinctly distant from what defined the interests in the past, was never a straight one. In this unwinding path, Dewar, Suhag, Satyam Shivam Sundarm, are some of the many memories from childhood which were charmingly enticing about what drew one to the celluloid canvas. The very path as unwinding as the one through which the Prince Charming of Bollywood,
Sashi Kapoor, drove a sky blue Yezdi before an early exit in Kala Patthar, the actor's body just as his bike swaying to the background song, " Ek raasta ye zindagi jo tham gaye to kuchbhi nahi", a popular number I often used to hum since watching the film buying tickets in black, is metaphorically true about every life, even for that of the reclusive Kapoor . Ivory's passionate "Heat and Dust" came much later. Despite these stints, It's meaningless to judge Sashi Kapoor's acting acumen as anything close to the remarkable. What stood out is what he gifted to cinema made for entertainment in the form of a subtle charm and sophistication, a rarity which Sashi Kapoor alone passed among others belonging to his time. I for one will, however, continue to remember the actor more for New Delhi Times, the most noteworthy creation in cinema on one of the darkest patches of history in post Independent India. Adieu Sashi Kapoor as you move away from a world you long sighed away from, to join Jennifer beyond our gaze.
Maulee Senapati
,
Associate Professor, Film Direction at State University of Performing And Visual Arts

I still remember the first time I visited Prithvi Theatre and saw him present there . Quintessentially majestic in his presence but humble enough to acknowledge every greeting with a smile , he was the epitome of grace and dignity . Over the years as I spent time at Prithvi Theatre we would see him there watching plays and encouraging each and everyone by speaking to artists and motivating them with his presence. 
Later there would a specific position in the theatre where he would sit and watch plays and a chair kept there for him and if he came to watch a show, it would electrify us in backstage . I still remember he watched our play Once upon Tiger and loved it so much that he sent brownie cake for the cast and crew ( which comprised of a lot of children too ) backstage. These were small thoughtful things he would do silently around Prithvi Theatre that he loved so much and in the bargain won over anyone who came to know him personally.
In later years when he was not that well he would still come and sit in the cafe and as someone walked looking at him , he would greet with his signature smile and humility of a Namaste. In so many years I have been there I never saw him in any other mood or demeanour. He was always the ever calm and dignified Sashiji for us.
Shashi Kapoor was a star all the way from the silver screen to the stage of life.
Jagdish Rajpurohit
,
Theatre actor/producer

You can imagine my delight when I was invited by the consulate general, to the 'Raj Kapoor Festival' organised every year in Istanbul, where Shashi Kapoor was the Chief Guest! I met him and believe me he was truly handsome, humble, down to earth and the most charming. It's an endearing memory I can never ever forget. You know what? He called me and asked me to stand beside him for the picture. I almost fainted with joy! And there I was so near him, I could actually smell him, his perfume, it was lovely! 
Lubna Ahmed
,
Scriptwriter

A stray incident comes to mind. As a very young child of 4 or 5, waiting for my polio vaccination dose at my school grounds…I remember the unnatural commotion on the grounds….. people jostling to go ahead… the excited murmurs…. later Amma told me that striking man in the spotless white Kurta pyjama administering the Polio drops to kids was Shashi Kapoor and the lady with the lantern eyes and the immaculate birds nest hair do with hi
m was Mala Sinha… When my turn came, the guy beamed his 400 watt charming smile.. crooked teeth and all… all I remember now is the light hazel eyes, the blondish glow to his hair.. and the moles on his face… I can still count them in my mind's eye as I recollect that sepia faded image… Also a lot of moles on his arms and wrists.. 
I have always adored Amitabh Bachchan in Deewar…no two thoughts about it… which also happened to be SK's seminal work as an actor.. AB was always the hero.. larger than life..

Recall what Subash Ghai said about SK's contribution to that myriad multistarrers with Bachchan in the 70's…'Agar film ek sabzi hai..toh Shashi Kapoor aloo hai… aur aloo har sabzi ka swaad badhaata hai'

His own illustrious elder brother, the great Raj Kapoor called him a 'taxi' as he was a permanent fixture of all the 70's films, hyper busy and rushing from one studio to another at the height of his popularity… how apt..the nickname. I personally loved him in Merchant Ivory's HEAT AND DUST, Junoon, The House Holder and Kalyug.

With his passing away, Hindi Cinema loses one of its most suave and sophisticated actors
Nayana Sagar
,
Theatre educator, actor, acting Coach, & director at Shri Ram Center For Performing Arts

A beautiful man, a brilliant artist, and a great supporter of art.
Alaka Sahani
,
Film journalist
शशी कपूर गेला हे म्हणजे काहीतरीच अविश्वसनीय वाटतं.इतकी वर्ष एवढ्या विविध प्रकारांमधलं काम करणारं असं दुसरं कोणी नाही. तद्दन व्यावसायिक सिनेमांमधल्या सलीम जावेदच्या डायलाॅगबाजीपासून ते बेनेगलांच्या कलयुग आणि जुनून पर्यंत कामं. त्याचबरोबर केन्डाॅल कुटुंबियांमुळे शेक्सपिअरचा अभ्यास आणि मर्चंट आयव्हरींसारख्या चित्रकर्त्यांबरोबरचं काम. त्याबरोबर पृथ्वी थिएटर एखाद्या चळवळीसारखं त्याने आणि त्याच्या कुटुंबाने चालवलं. राज कपूरसारखा प्रचंड वलय असलेला भाऊ असताना त्याने आपली संपूर्णपणे वेगळी ओळख जपली. ग्रेट माणूस !
Ganesh Matkari
,
Film reviewer

In the year 2011, we along with few friends had visited a circus at Bandra and before the show started Shashiji came on his wheelchair with Sanjana, watched the entire show, applauding slowly and before leaving he met the jugglers from the circus.
Thank you for your amazing performances and thank you for Prithvi.

The man who taught the world how a man can wear impossibly long, curling eyelashes, flaunt deep dimples, devilish canines, top it all with a mop of curly hair and look knee weakening-ly handsome, is no more. Happy Journey Shashi Kapoor. May you twinkle on.
Ruchira Chordia Mittal
,
Former TV anchor

He never rushed to join the rat race to become the number one star, even when he was accepting more and more roles in the 1970s and 1980s. He started the shift system — shooting for more than one film in a day and going home late at night. It earned him the wrath of his older brother Raj Kapoor who said Shashi was like a 'taxi', ready to be hired by anyone. That comment hurt Shashi, but he continued playing along like a trooper, always a member of the team. He learned the value of fairness from his father Prithviraj Kapoor. There are so many stories of Shashi Kapoor walking up to every technical and crew member on film sets, introducing himself to them, sitting and having tea. He also learned from his father to give back to the industry and the people of Mumbai who had loved him for so long. So, he started Prithvi Theatre with his wife Jennifer, the only such venue in Mumbai.
Excerpt from Rediff feature, 'Shashi Kapoor gave his heart to every film'
Excerpt from biography, 'Shashi Kapoor: The Householder, The Star'
Aseem Chhabra
,
Film festival director /author

Alvida
Madhuja Mukherjee
,
HOD–Jadavpur University's Film Studies Dept.

There is only one happiness in the world- to love and to be loved.
Lost the most loveable man.
Sandeep Marwa
,
Festival director, film producer, & founder director of Asian Academy of Film & Television
Obituary in The Guardian, The New York Times, Reuters, Hollywood Reporter, Variety, & the BBC.
IMDB